10 Easy Tips To Help You Boost Your Creativity
Have you ever found yourself in a creative rut and couldn't figure out how to shake it off?
Please note that *This page might contain affiliate links. Read the disclosure policy
here
.
Well, the good thing is, you are not alone.
I've suffered from many a creative rut and even seen my creativity plateau.
Because of our experience, the excellent Janna Werner and I have decided to collaborate.
We have created a 6 part series, helping you unleash your creative potential! With a series of tips, advice and motivation woo!
I am all to aware, so many little monsters live in your head when this creative rut happens. You know you want to shake it off but you can't.
I discovered my creativity relatively late on in my teenage years. In the passing years, my creativity levels had their peaks and troughs.
My ruts have been for a variety of reasons.
Luckily for me, when I discovered my creativity, I began to come out my shell.
I flourished, I had no pressure to perform, and nothing was expected of me. I think this is why I'm not afraid of making mistakes.
'Everything I needed to know about creativity, I learned by making mistakes' -via Creativesomething.net

Click To Tweet
---
1. Do what you love
Make sure that you are happy with the crafts or designs that you're making!
Nothing stifles my creativity more than working to someone else's brief.
If I don't get excited by a project, I find it difficult to work on.
According to my mother, I've always been like this.
So find a creative hobby or craft that you can get passionate about!
'Why did she make things? Well, she enjoyed it, of course; but it also somehow helped her remember who she was and where she came from' via Pinwheel designs on Etsy
Click To Tweet
Related: How To Make Polka Dot Party Lights
---
2. Switch off
Take a break, turn off the computer, listen to the radio, take a bath, it doesn't matter.
As long as you can spend some time away from technology and anything that's too stimulating.
Your brain and body need time to rest.
I find that there are some days when I'm too exhausted to do anything at all.
It would be impossible for me to do anything constructive.
It would take forever, and I'm certain my work wouldn't be up to standard.
Taking time off is important, it helps you to re-energize. Rest and exercise are important to keep your mind sharp.
---
3. Know your priorities
I find that making and arranging any chores or important "stuff" into a list, helps me to stay organised.
If I get everything finished up, I am allowing myself plenty of time to get messy and creative.
Limit lists to concrete tasks.
Assign a priority to each task.
Plan time in your schedule for each task.
Group tasks
By where you will be performing those tasks.
Cross off or delete completed tasks.
Start a new list!
---
4. Organise.
Once you settle for the day, imagine how simple it would be to lift out the carry case with your art supplies and get crafty all up on its ass?
Keeping your craft supplies organised, makes crafting so much easier.
Not to mention the fact that it free's up more time for you to create.
Jenn Port's organised crochet supplies
---
5. Tidy Up
While you are in your creative rut, it is possible to add a little creative spark to your day. Simply by preparing your workspace.
I have found that clearing my desk, cleaning it and having a little clear out of my messy craft boxes helps.
Finding long forgotten craft supplies.
Or changing out some of the decor in my craft room can help inspire another project or set of projects.
Having a clean space can help to motivate you and before you know it, you're crafting!
Related: 5 Ways To Brighten Up Your Desk Space!
---
6.Assess your habits
There is always the chance that your methods aren't getting you excited enough. That doesn't mean to say your techniques are wrong.
You don't have to change your entire approach to crafting, just try something new!
The moment you realise that being creative is about enjoying the process is the time you'll feel free to try new techniques! It doesn't have to perfect.
I love art journaling, the process has a very meditative effect, on me at least.
 
---
7. Daydream
Daydreaming is something I have always done.
Even in exams!
I was always on another planet. Entirely.
Daydreaming is an important part of the process. It's a way to relax your brain truly. Cloud watching is a wonderful way to do this. By making shapes out of the clouds.
Wear a cute dress. Blow Bubbles. Enjoy yourself.
Staring into space is quite a useful way to decompress.
You can keep a little notebook or journal for all the little ideas that come to you in your daydreams.
You could surprise yourself about how much you forget.
Am I the only one singing the Monkees song 'daydream believer' right now? Yes, ok…

---
8. Make an Inspiration Board/Mood Board/Vision Board
Get a massive cork board.
Or collect items that inspire you. I love inspiration boards or mood boards.
I keep a mood board notebook. Which can also double as a decorating notebook, depending on the projects I'm working on.
The notebook is an A4 hardback notebook with elastic and plain pages. Having plain pages doesn't make a difference unless you wish to have some uninterrupted white space as mood board background.
It's stuffed full, and I love it. It helps me to arrange my thoughts and favourite potential projects.
It gets my thoughts onto the board, file folder or paper and I can then plan my next steps.
If you are going to create your moodboard  notebook, I recommend getting a notebook with heavy pages and a hardback.
The hardback cover isn't essential. You can add elastic to paper covers or just use a lovely, glittery elastic headband to keep them shut.
Here are some great potentials as mood board notebooks:
---
9. Learn from others
Most creative people work alone; they're independent, motivated, generous and hard-working.
It can be quite solitary, though. Unless you have a group of friends who are also crafters and you can spend the evening in silence making stuff!
I don't have that option, so I LOVE to join online classes and workshops.
Workshops are a great idea! I've learnt so many new skills and techniques from online classes. These include; hand lettering, how to draw and blogging with Holly Becker.
Online classes are a great way to make new friends in your creative field. It's a great experience to brainstorm with like-minded people!

Related: 10 Online Classes To Take Your Lettering To The Next Level
Related: 10 Of The Best Online Craft Class I've Ever Taken
---
10. Lose your expectations!
I've always had low expectations. It makes the good stuff even better!
I learnt a long time ago that when you have low expectations, the smallest of successes are wonderful! And to celebrate every single Win!
It's a great feeling!
It's a 'free' feeling, and it's oh so rewarding. Really.
Remember that you are creative and partaking in the creative process to enjoy it!
The result, good or bad is still a result.
If it's bad, you can learn from your mistakes! Time spent being creative, is never time wasted.
Don't think. Thinking is the enemy of creativity. It's self-conscious, and anything self-conscious is lousy.
'You can't simply try to do things. You simply must do things.' - Ray Bradbury @FemaleBloggerRT

Click To Tweet
---
Let's Recap!
Do what you love to do.
Switch off and disconnect.
Know your priorities!
Organise your stuff & clean your desk
Tidy up
Assess your habits
Daydream
Make an inspiration board/vision board
Learn from others
Lose or try to lower your expectations
All of these tips, when grouped together can have incredible results. Remember to take care of yourself, and the rest will take care of itself.

Have you ever experienced a creative rut?
How did you look after yourself?
Claire xo.
---
To view all the fantastic linky parties that I link up too, please click here.
Disclosure of Material Connection: Some of the links in the post above are "affiliate links." This means if you click on the link and purchase the item, I will receive an affiliate commission. Regardless, I only recommend products or services I use personally and believe will add value to my readers. I am disclosing this by the Federal Trade Commission's 
16 CFR, Part 255
: "Guides Concerning the Use of Endorsements and Testimonials in Advertising."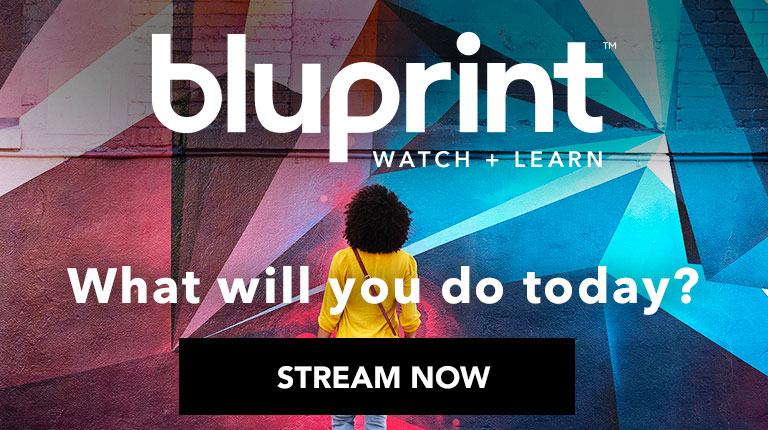 Reader Interactions
Would you like to publish a guest post on Heart Handmade UK?
Pitch here
.