Last friday my friend and I decided to make a lil birthday dinner for my housemate! So I went to the card shop and got me some tissue paper and my friend was going to make the food... So i was determined that I was going to make beautiful giant pom poms! Done and done! I love them! im making them in various colours for all occaisons lol.. birthdays, halloween, christmas.... boy birthdays... girl birthdays.. Stock me up on giant pom poms!




Ok so i bought a packet of this coloured stuff, there were five sheets.. so i put them out on the table so you could see.




Tools I used -




Wire Cutters




Scissors




and Florists Wire (you can use sandwhich tags)
The next step is to begin folding your paper like in accordian folds. Fold once, then fold backwards.. etc.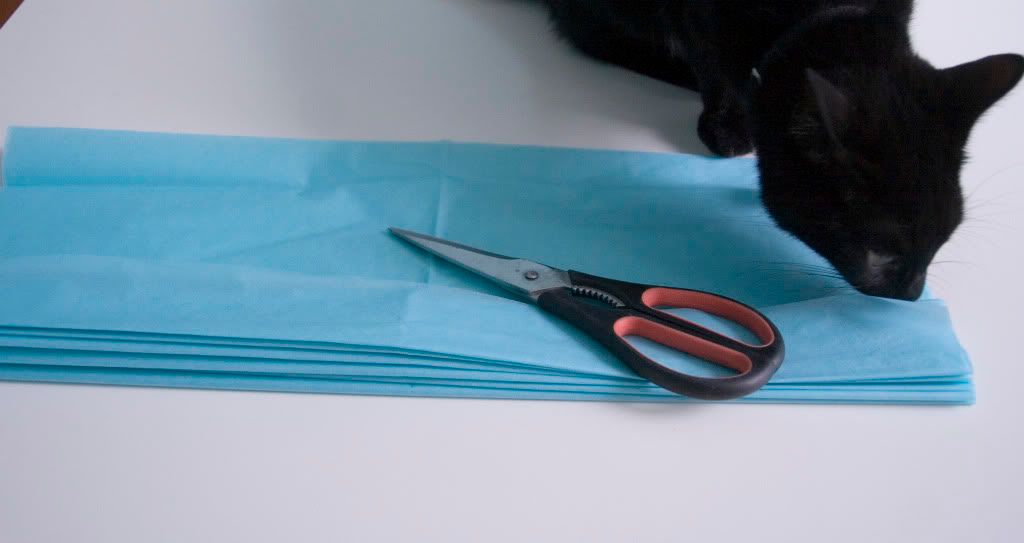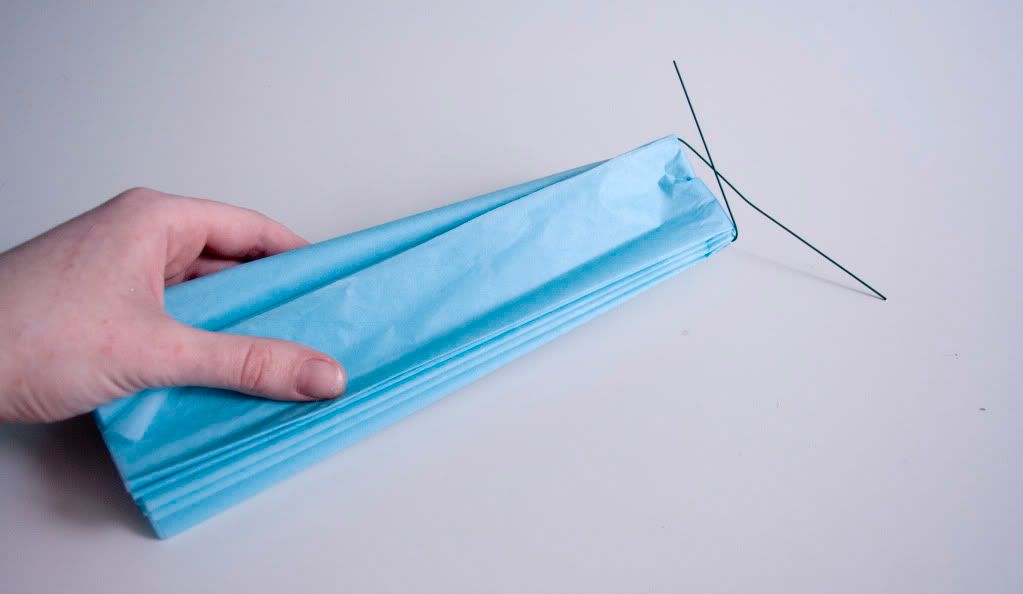 So once you are totally accordion folded and smoothed down, its time to wire up the middle to keep it secure. Be careful where you cut the wires, be sure to tuck them in somewhere so you wont stab yourself.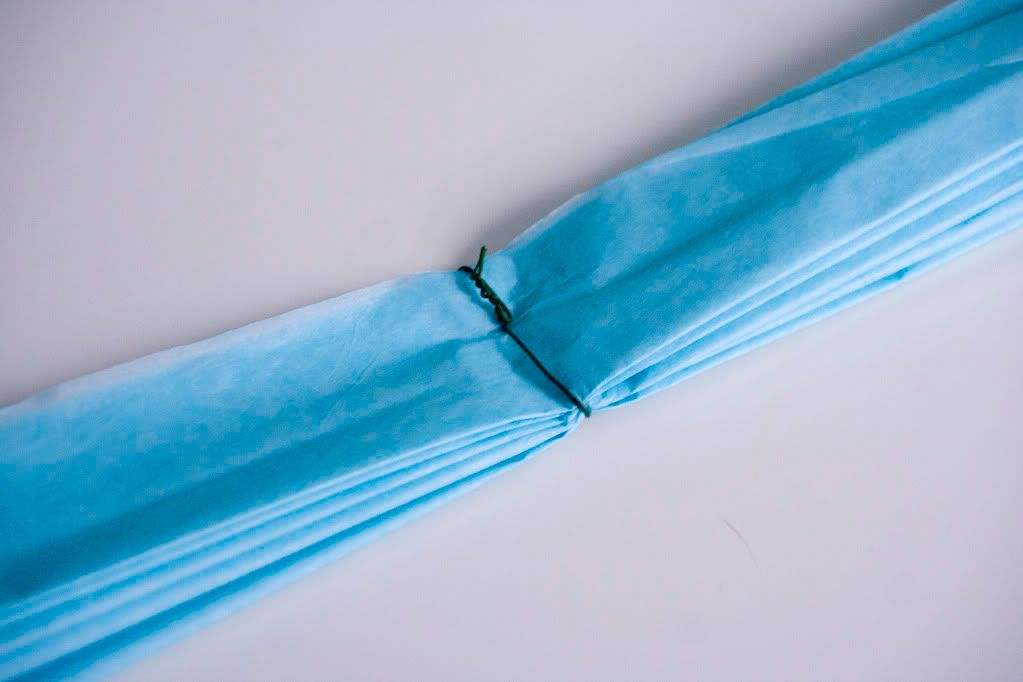 When your wired and ready now is the time to cut the ends... I cut my ends into rounded ends to give the florally pom pom feel. I originally saw this tutorial as a pom pom for decorating a giftbox.. and these were tiny pieces.. but i went giant :)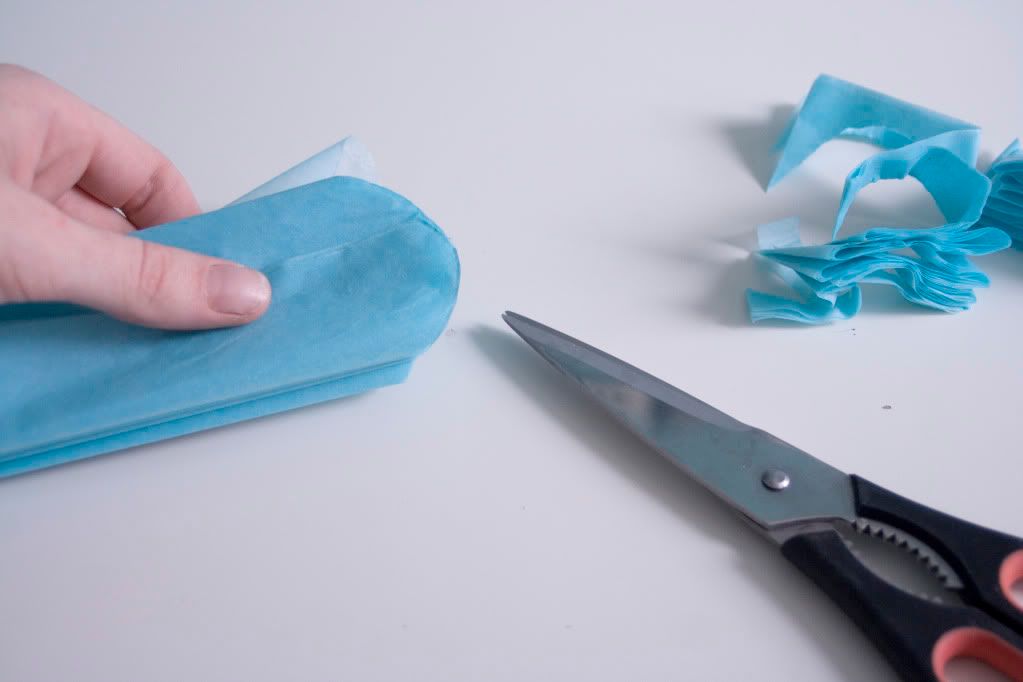 At this stage I tied some white thread around the florists wire to avoid and hassle later! Again Ninja helped
Now we are ready to fan out the tissue paper... and pull up gently.. i pulled up gently from the middle. Its so important to be careful!! Being delicate with these things ruins me.. I poked holes through a few.
I basically pulled out the sides to get the fan effect and you just build up the layers. I love them! I made another blue and another silver!