Hello everyone and welcome to this weekends DIY Challenge!!
I love it! I had a lot of fun making it but it took me a few days for a number of reasons! mostly being that I couldnt find spare glue gun sticks.
So here's what you need to get going....
pegs/photo clips from ikea to secure chicken wire while being glued!
Sandpaper - to sand off old glue from original shade cover
Glue Gun - Spare Glue Sticks!!
Bird decorations or butterflies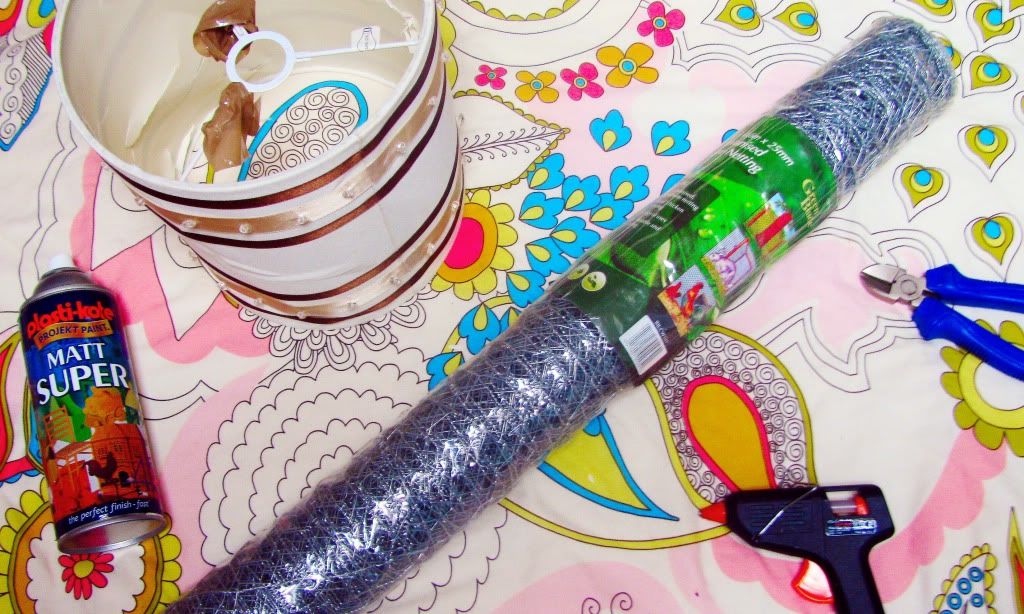 I got this lampshade from ebay for £1ish and luckily I wasnt using it for what it arrived as because it got DESTROYED in the post! I got to stabbing it - cutting it in half and trying to remove all of the fabric cover..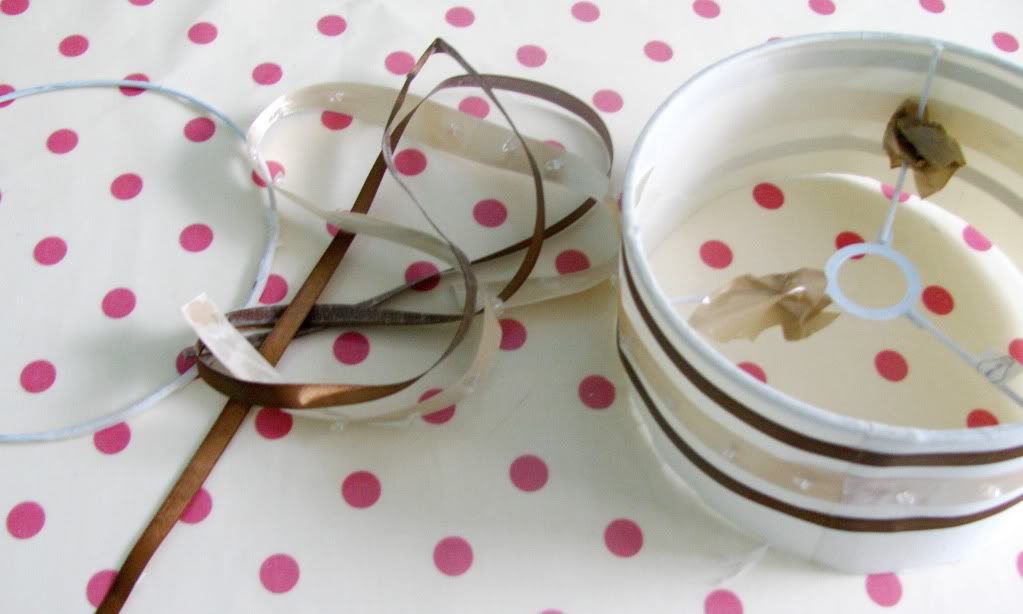 Im keeping the ribbon for christmas!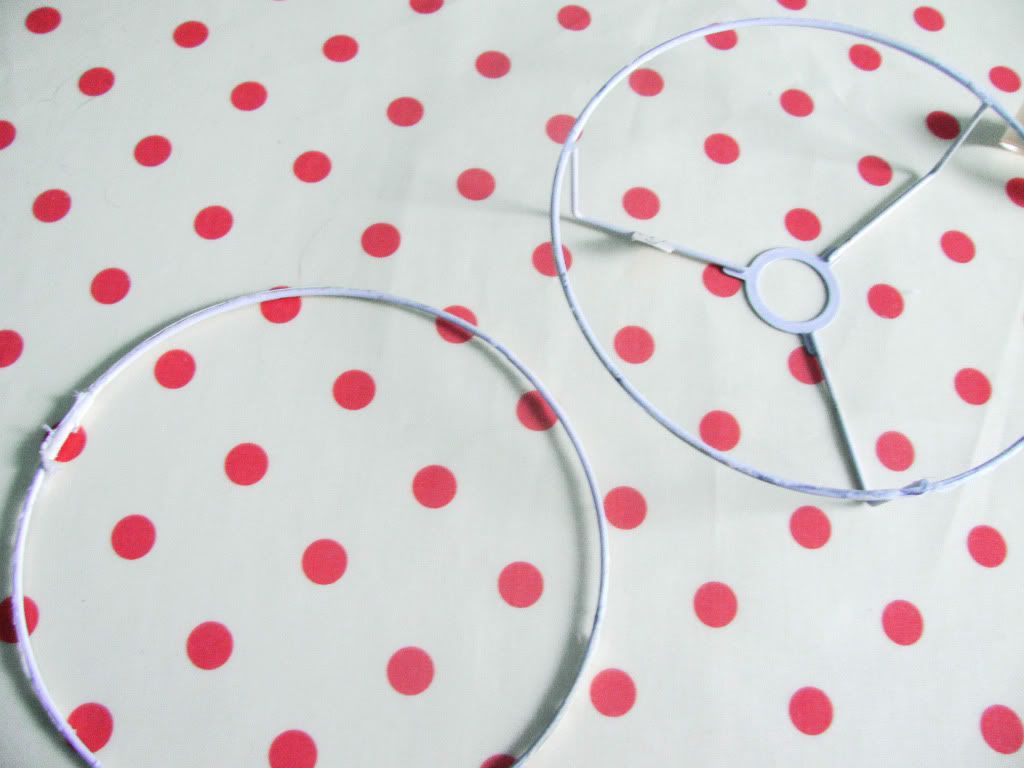 If you can see here there's some nasty old glue from the old lampshade cover so I just used a fine sand paper to get rid of that. Dont worry about removing half the paint as you will be spraying over it again.
Now is the time for the chicken wire...
That little black thing in the corner is Ninja who was very interested in what was going on and helping me cut the chicken wire with wire cutters. Don't even attempt it with scissors because you will destroy the blades!
Once I measured and cut my chicken wire I started rolling it around the top part of the lampshade with the light fixture. I did my attaching in small stages with Ikea Photo Clips as they had a really good grip on them...
SO I turned on my glue gun and put little bits along the light fitting hoop - I then quickly attached chicken wire and the clips. I put pressure on the clips to hold... and i left to dry properly...
Forgive the bad picture and the horrible carpet! Its important to do this in stages as its difficult to get the hoop and the top of the chicken wire to stay even.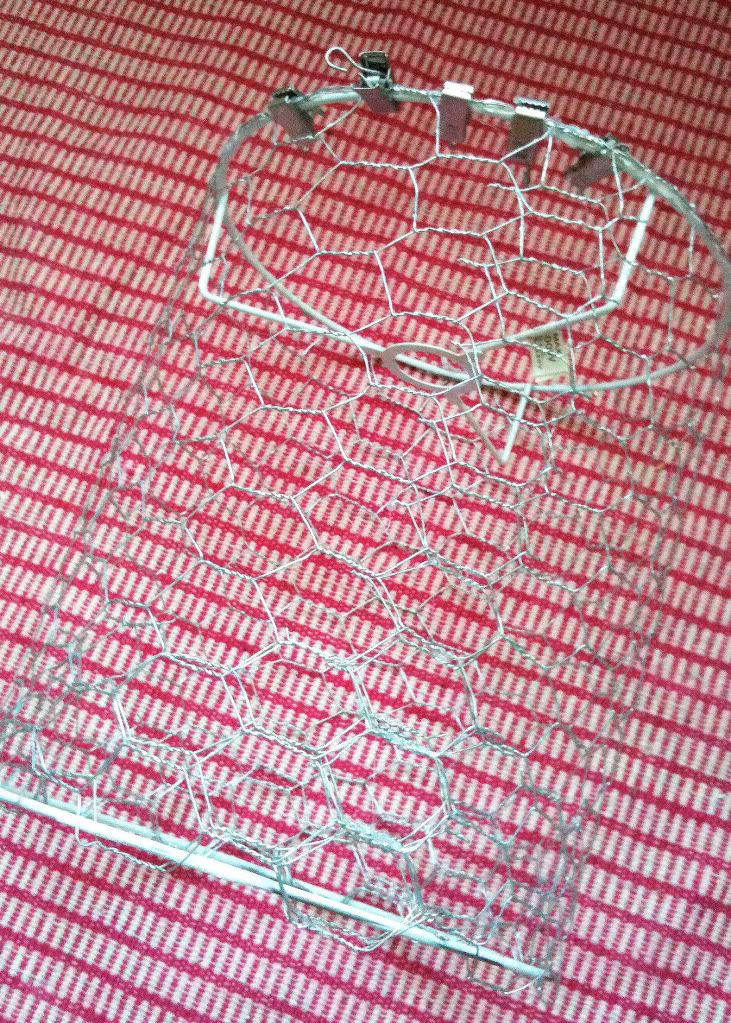 This is it all rolled up and secure and at the bottom I added the base hoop....
I just placed the little hope inside the wire cage - i then folded the wire downwards and tucked it in. I glued the middle pieces of wire together.
Once that all dried it was the evening - i got some string and tied it to my washing line outside and went kookoo bananas with the spray paint!
I left it over night... and then got my birds together! I got mine off ebay - i imagine it will be a lot easier for you to get birdies in america than it was in the UK. It took ages to find mine! i was really happy with the size of them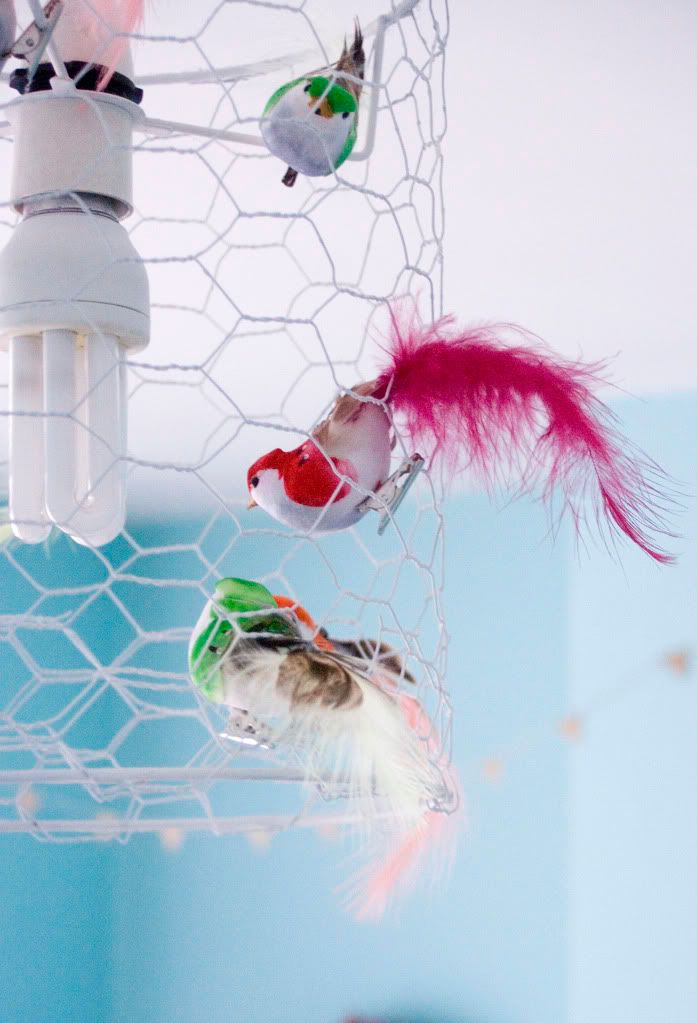 Have you anything to add to the Flickr Group? Send your creative lovelies here and i will pick a few favourites weekly!