Reminder:
Ok.. so seeing as there isn't a big response to this most recent giveaway of the Tilda Book - Sew Pretty Christmas Homestyle - Enter HERE - I have now extended the giveaway to end Next sunday - the 10th of October!
New Giveaway!!
you guys must be insane!! AND because you all went kinda kookie over the owl magnets I used on my magnetic DIY Board.... we have this giveaway!! You can enter through this post for the most adorable OWL Money Box!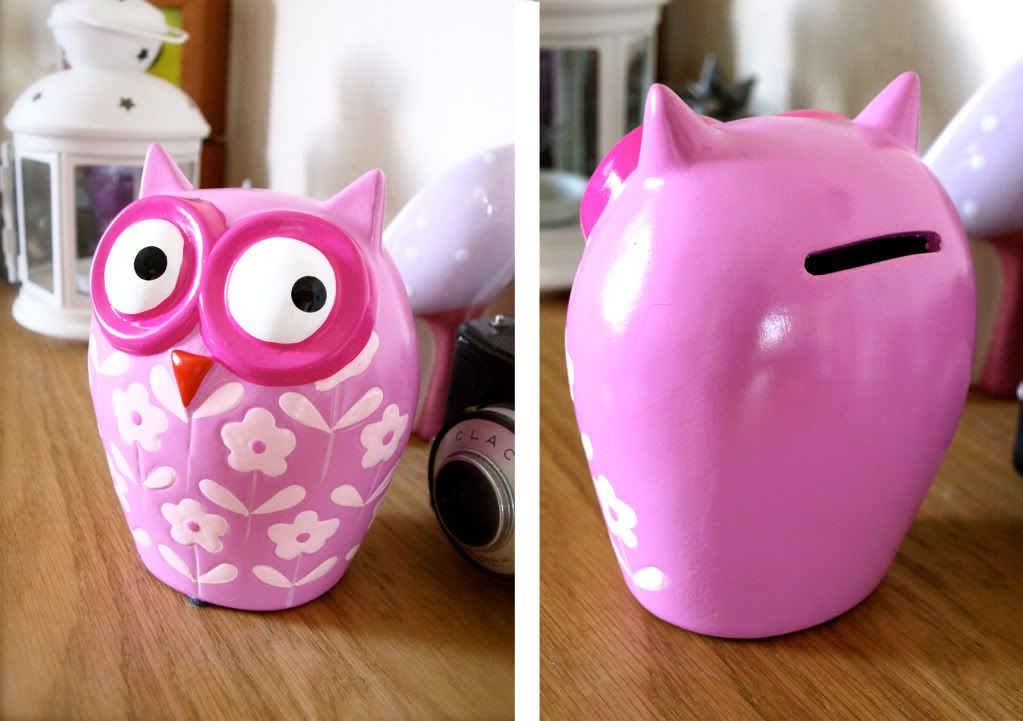 How cute is this little guy? I couldn't find the magnets people kept asking me about but I was buying new blankets in a home store and I looked around at other isles and saw this money box!! I jumped the queue and ran over and lifted it and then got stared at lol... so this is for you guys!!
Leave a comment here with your email address
Tweet this @hearthandmadeuk
Facebook it and leave the link here
The giveaway for this guy ends 9th October!
Have you anything to add to the Flickr Group? Send your creative lovelies here and i will pick a few favourites weekly!