15 Last Minute Mother's DayDIY Projects For You To Make
Or at least choose from 🙂 Got a panic on because Mother's day is fast approaching?
Please note that *This page might contain affiliate links. Read the disclosure policy
here
.
I chose 15 fabulous projects that are easily doable within a few days if you're on the ball!
Have you at least got a card?!
There are so many tutorials available online, and I took it upon myself to choose the 15 most attainable DIY goals I could find.
These projects require varied skills and levels of crafty experience.
I wouldn't be able to make all of these within a few days, sourcing materials, etc. but there are at least 7 that I definitely could make with materials that are available in my house or locally (walking distance in fact).
So I hope there will be at least ONE Mother's Day project for you to make on this list!
---
DIY Grapefruit Bath Bombs
These DIY grapefruit bath bombs look like ice cream to me.
I bet they smell delicious!
You can find the recipe and instructions for this fabulous DIY over at She Uncovered.
---
Paper Tulip Bouquet
How fabulous are these paper tulips?!
If your mum has an allergy to flowers, then this would be the perfect bouquet for her to receive!
Related: Make Her Some Fabulous Mothers Day Flowers That Last Forever!
I love all the colours. (You can see more amazing flower tutorials here) get your instructions for this Paper Tulip Bouquet over at Frog Prince Paperie.
Make Votive Candles
I love candles; I think they can add the most beautiful scent to a home or even just at a beautiful atmosphere to a room.
You could make your mum some pretty votive candles in pastel colors to match with spring!
You can view the tutorial for these votive candles over at Something Turquoise.
Stitched Cards
Oh my goodness, I totally adore free hand sewing machine stitching. It something I have wanted to try it for years, inspired by Poppy Treffry.
I bought the extension for my sewing machine but never quite got round to try it.
I'm a fool to myself, ladies.
You can view this card and tutorials over at Minki's Work Table (she's a bit marvellous).
Jam Butters
Jam butter! That's what I thought too, I had never heard of such a thing.
I believed that if your mum is a foodie, or loves both jam and butter (?!) then this is for her.
Personally, I would love to receive a vegan jammy butter thing as a gift, but that's just me.
You can view the instructions/recipe for this jam butter over at Caramel Potatoes blog.
Pamper In a Jar
Who doesn't love to be pampered every so often?!
Mother's day is the perfect day to give this Spa and Pampering jar to your mum!
You can see the great ideas for inside the jar and then free printable jar wraps from Classy Clutter.
Crochet Pancake Pattern
These crochet pancakes look AMAZING!
I love the Messyla blog and La's photographs.
This free pancake crochet pattern is great and perfect for a cute little gift.
Wooden Heart Necklace
You could also make your mum a little faux silver wooden heart necklace!
It's cute right? I had to squint to check if it was wood, just grab some silver paint.
What a great tutorial and a beautiful gift idea. You can view this tutorial over at Lauren By Design.
Embroidery Patterns
Does your mum love cats?! I love cats! I also love this embroidery pattern for a bread basket.
It is too cute. Wild Olive always offers the best embroidery patterns because they're kawaii, my favourite. 🙂
This was originally released on Valentine's day in a haze of love, but I thought the mums deserved some of that love.
DIY Soap
I adore the colours in this photograph. The soap looks so good that I want to grab it and sniff it.
A pumpkin and a princess always have great day gift ideas, but this lemon and lavender soap was my favourite.
Floral Soap Recipe
If you don't like the idea of lemon and lavender soap, I thought this floral scented soap has all the ingredients to make a beautifully fragrant gift for your mum!
You can view the instructions over at Soap Recipes 101.
Colourful Bath Salts
As soon as I saw the gorgeous colours of these bath salts, I had to include them in my rather extensive Mother's day DIY projects list!
You can view all the instructions you need to make these wonderful pastel bath salts over at DIY Inspired.
Organise Your Jewellery
I think I own about four pairs of earrings… this lady has put me to great shame!
She must look so fabulous every day.
My mum is a rather charming lady with a massive horde of earrings so that this organiser would be perfect for her! D
Do you have a glamour puss of a mum who loves to accessorise?
Don't tell me. Sitting in my lounge wear, I would feel incredibly lazy.
You can view this great makeover/tutorial over at Marty's Musings.
A Pretty Jewellery Dish
Staying on the jewellery train, you could decorate a gorgeous little ring dish like this for you mum!
I think all you need is a soap dish and sharpies.
Oh and some talent.
You can view this wonderful tutorial over at Pitter and Glink (great blog name!).
Make Some Seed Bombs!
Moving in the opposite direction of glamour puss (more my end of the spectrum), is your mum green fingered?
I love these seed bombs as a gift idea, and they're packaged beautifully in floral fabric.
I think it's a marvellous idea and there will be reward again when the flowers bloom.
You can view the seed bomb tutorial over at Project Wedding.

There are some great ideas here, some simple ideas and some not so simple.
Have you made anything for your mum for mother's day? I want to hear about it!
To view all the fantastic linky parties that I link up too, please click here.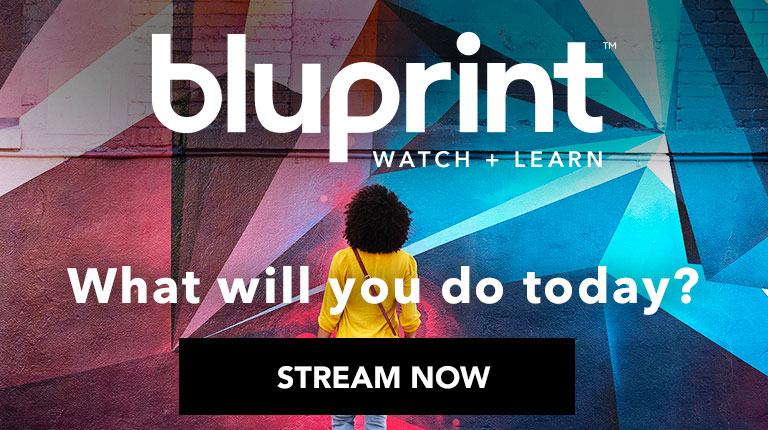 Reader Interactions
Would you like to publish a guest post on Heart Handmade UK?
Pitch here
.