When it comes to storage, sometimes it's necessary to think outside the box and come up with clever ways to keep everything neat and tidy. Whether you are using storage furniture, DIY storage or end up hacking existing products for your craft supplies. Inspiration is everywhere. If you're anything at all like me… you have waaaaay too many supplies that need organized because you are never able to find anything.
Please note that *This page might contain affiliate links. Read the disclosure policy
here
.
Luckily, there are some awesome things you can do to free up space in your house, even if you are a little squeezed for space.
I absolutely LOVE craft rooms and all of the creative, craft storage solutions I always seem to find!
If you're struggling with organization then you need to get yourself a copy of this guide. It has been so helpful for me already!
The Storage Solutions
 1. Look for hidden storage OR make it yourself!
Furniture takes up quite a bit of floor space, so if you're thinking about buying new chairs, a bed or suite, look for designs with plenty of hidden storage. They're my true secret weapon.
Sofas with storage underneath the seats are great for keeping everything from books to newspapers, and beds with pull out drawers often have the capacity to store spare bed sheets and pillow covers.
You can always customise your own chair like this fabulous little kiddos chair from Craptastic blog.
Similarly, you can buy many desks, cabinets and other bulky items with hidden compartments which pull out to reveal plenty of extra storage space.
My absolute favourite piece of furniture that I managed to find recently is this Crafty Storage Desk. It's incredible!!! If my budget permits, I would replace my Ikea desk with the Crea Desk in a heartbeat.  I need to decorate the small bedroom first before we see what money is left over for even more craft room furniture! We are now short on space so a little hustling will have to happen for sure.
✅Buyer Tip
Seriously.. Keep an eye on that link above because I have seen this desk reduced at under $350 (it's £400/$506 to buy in the UK) so that is an unbelievable price!!
Don't forget to add handles like these so you can pull it in and out easily.
3. Invest In Or make storage boxes with wheels
Storage should be as practical as possible, so with this in mind try to invest in storage boxes with wheels on the bottom like these bad boys
, as these are quick, easy to move and that makes them AWESOME! Lots of craft supplies in a box can get heavy. Trust me.
Not only can they be rolled under beds and desks but they can also be transported from A to B meaning if you have children you can simply wheel their toys from their bedroom to the front room for an afternoon play session! Simple!
When it comes to boxes, you might also want to consider stackable options like these which hold plenty but don't take up much floor space as these are ideal for small spaces.
You can make your own easily using crates and little wheels.
This excellent project is from the Pretty Organised book by Jane Hughes.
4.The Perfect Small Space Craft Room
I am in love with the SewCanDo Small space sewing nook!
Everything has been beautifully organised with a display desk.
Consider yourself a bit of a hoarder?
Storage units and similar facilities are dotted around the country, that'll give you a bit of extra storage space away from home.
5. Use Tote bags
Large tote bags like these
, are brilliant for storing a wide range of things from children's toys to nightwear, shoes, and towels.
They're also highly convenient as they can be easily hung from pegs on the back of the door (check these out for pretty!) meaning they won't take up much excess room at all.
Furthermore, tote bags are lightweight and easy to carry around so can be taken with you on family holidays without much problem at all. Knitting bag from Hobbycraft.
6.Go Up The Walls
There are many storage solutions for small spaces, but if you are pushed for space it's well worth putting up some sturdy shelves.
Shelves can be placed on any empty wall and have the ability to hold everything from photographs and ornaments to DVDs and folders.
What's more, when you're thinking about where to put the shelves, don't forget about wasted wall space which often goes unused.
Use Crates As Shelves
You can always transform these gorgeous little crates
into mini shelves like Natalme did! It's such a smart idea!
7.Make A Giant peg board
Going up the walls and using a giant peg board is a great idea for utilizing every available inch of space. I freakin love that peg board AND I have that little spinning stationery carousel. It's amazing. It stores pretty much.. all of my pens. Which is ideal. Those little desktop drawers
are also pretty special and the bottom drawers are the PERFECT size for Project Life cards!!
This Giant peg board is a DIY created by GingersnapCrafts.
8.Make A Pull Down Art Table
Ana White creates the most amazing DIY projects that double up as craft furniture!
I'm a huge fan of this blog and the instructions are very straight forward.
If you don't feel like building one of these, I would definitely go for the lazy girl's option! You can purchase similar ones here.
9.Use Ikea Bag Tidy's to store Vinyl for your Cricut Machine
Did you know you could use a plastic bag organizer to store rolls of vinyl
?!
You could use it to store contact paper
, gift wrap
, wallpaper
or even giant knitting needles
! Total genius move by SilhouetteSchool.
10.Use Picture Ledges as Shelves
This craft room is absolutely stunning!
Unfortunately I've been unable to find a source for this image but of course, we spy the insanely popular Ikea Raskog cart
!
The fact that picture ledges like these
, have been used up the wall as additional storage really impresses me.
I have some of these ledges and it's a great way to optimize wall space.
If you flip the ledges upside down then you avoid the little lip and get even more space.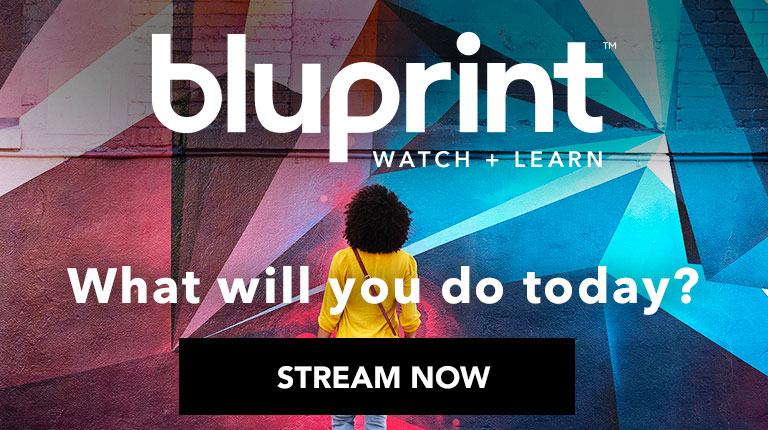 Reader Interactions
Would you like to publish a guest post on Heart Handmade UK?
Pitch here
.