The Importance Of Adding Keyword Heavy Descriptions To Your Pins
…especially for those who often feel uninspired!
I have to let you all know that I have started this little article for everyone who uses Flickr, Pinterest, Deviant Art, stock photography sites, weheartit etc. On to the importance of tagging images/adding keyword heavy descriptions that make sense to your images.
Please note that *This page might contain affiliate links. Read the disclosure policy
here
.
When you are feeling uninspired do you reach to Pinterest for inspiration? I certainly do.
Last week I was feeling very inspired by the colours and florals being used in wedding photography on sites such as once wed. The site I was immediately turned to was Pinterest.
I typed in "Wedding" and four images came up – I'm unsure if its an error that is currently with Pinterest; as when I search for 'pins' and hit the 'pins' tab – no furthur pins appear – nevertheless.. I found 4 images.
(Article originally written in 2010 when Pinterest began, I was in Beta at the time)
I went to 'repin' the image to save it for future reference; when you repin the image all the details show up – title/description and tags.
There were 2 tags and the title description said 'Ribbon Swing'.
It did not contain the keyword "Wedding" and that was a pretty generic search term I thought.
*In the original article, I had saved the ribbon swing image on it's own. For pinterest success, I highly recommend creating Portrait/Vertical images to share.
What keywords would you use to describe this image?
Grab your worksheets! You can print again and again. Give the important pins on your board the attention they deserve.
What is in this image?
A Swing
A Bride
A Wedding Dress
An Outdoor Seat,
A Fence
Lots of ribbons
Bouquet
Flowers
Billy Buttons
Roses
What are the items made from in this image?
Are they handmade?
Swing – ribbon
The Bride – Female obv (detail like this is obvious so no need to include) How's her hair?
A Wedding Dress – Unknown fabric BUT what word could you use to describe the fabric, what style is it?
Wedding Shoes – What are they like?
The Outdoor seat – unknown material BUT what colour is it? Is it large? Retro?
A bouquet – what flowers are in here? If you know, include 'em in your description.
What's the bouquet wrapped in?
What style would you describe as the overall aesthetic? Hint – I would call it folksy, handmade, colourful.
Can you now add more adjectives?
Can you describe the colours?
The swing – Multi Coloured or Multi Colored (depending on where you are from)
The dress – traditional white
Can you describe the overall aesthetic of the image? Are there any themes you recognise?
I think it's pretty 50's/retro/homespun style.
Keep in mind that when you are writing descriptions you need to recognise that Americans and English folks spell words differently.
I don't know why americans do this but it's weird for me and makes a game of anglo-american scrabble an absolute nightmare! Colour to those in Britain is Color in the states. This is important.
When describing your own content ask yourself – where is your target audience based?
Mine is split 50/50 UK and USA so I like to jazz it up (does that make it sound exciting? I'm trying really hard).
I go crazy and would describe certain pins with both variations of the same word. POOOOOOOOFFFFFF mind bloooown right? (don't burst my bubble please)
Use a thesaurus..notebook…OR a brainstorming page….it helps pick out the best descriptive words and themes the image could be suitable for…
I was taught how to do a brain storming page when i was 16 and it just opened my creativity completely!!
Now, bring it all together!
This is how I would describe this pin, it's not perfect. In fact, I'm certain you will be able to come up with something better.
"A beautiful 50's style backyard wedding with lot's of handmade wedding decor ideas, a cute retro bride and groom and a fabulous DIY ribbon swing. The ribbons/torn fabric strands are nice & colourful & the braided yarn wrapped wedding bouquet is so unique! I am a huge fan of billy buttons & love the coral wedding theme used in the simple but stunning flower arrangement. This whole post from Elizabeth Anne Designs is perfect inspiration for the budget DIY wedding of your dreams!" – 482 characters
I've used this site to count my characters as you have 500 on Pinterest to describe your pin, or just write straight onto the Pinterest pin.
Click Here to Download The Freebies
---
So why is it important to add a description and tag?
Well I put this to you; if someone typed the word 'wedding' into a search engine and it turned out you were the photographer of this photograph, if you had the appropriate keywords that people were looking for (and a kick ass image) the search engine would find you, it would find your Pinterest pin, your blog and BAM – there is a potential customer or you have inspired someone to create a ribbon swing, or style this at their wedding!
Sometimes people are nice enough to credit you as their inspiration OR get in touch to let you know how much you inspired them. (That feeling is rather wonderful)
The beauty of sites such as Pinterest is that the Tags and descriptions are married with the search engines. Tags are especially important if you have a specific theme you want to look for.
I used to work as an Image Researcher for a stock photography company that was in partnership with Getty Images when I was a young student. If you don't know who getty images are – just look in your card store, magazines, tv programs.. likelihood is – they provided the images.
In that job, a client would give the account manager (person who sells them the images), an idea of what they wanted and you have to go find them.
Sometimes it was a COMPLETE NIGHTMARE and other times – with the right keywords it was a total dream.
In the end of my time there I had so much responsibility with different areas of the business and image editing and launching of a new stock photography site that I became a bit of an expert in keywords, meta descriptions and describing images for the site to sell.
I ALWAYS had on hand the thesaurus. *cough* I mean a click on the super modern thesaurus.com (pssst.. did that sentence make me sound younger and down with the kids?)
On Pinterest you have 500 characters to describe your image and it's a place I ALWAYS go there for inspiration.
There have been so many wonderful pieces of art I have found by trawling through boards that have ZERO descriptions or just say "Added by such and such a pinner"
Thats frustrating to me because I think how will anyone know how awesome you are unless they go and trawl boards within the niche?
How would you tag this next image?



What is special about the items in the photograph?
What are the items sitting on? Can you even see that?
What's the text explaining?
Who would benefit from this pin?
Is there anything else around the main items in the image?
Are they bright? Black and white? Colorful? or Colourful? or both?!
Click Here to Download The Freebies
Show me your examples please and tell me if you have any amazing tricks I could employ that would help me deal with having to write so many flipping descriptions! I'm open to anything that will help me streamline my work.
And remember.. it's boring to add descriptions to every pin, trust me, I KNOW! However, it's completely worth it!
I don't mean to sound bragadocious but have over 1.1 Million followers on
pinterest
as I speak. I know it can be hard for your brain to think of descriptions. After about 4 or 5 it's like my skull is full of mashed potatoes. That's how I know it's time for a break and a cuppa.
If you are interested in joining any of the group boards I manage on Pinterest, please check out
this post
and then pop me an email! If you found this post useful please feel free to add to your Pinterest boards or any of the social media channels you are on. That would make my day and I would love to connect with you.
Let's recap!
Get the worksheet to your inbox!
Click Here to Download The Freebies
This will subscribe you to the Pinterest Newsletter List, so you will ONLY ever receive updates, new downloads or tips and advice ABOUT pinterest.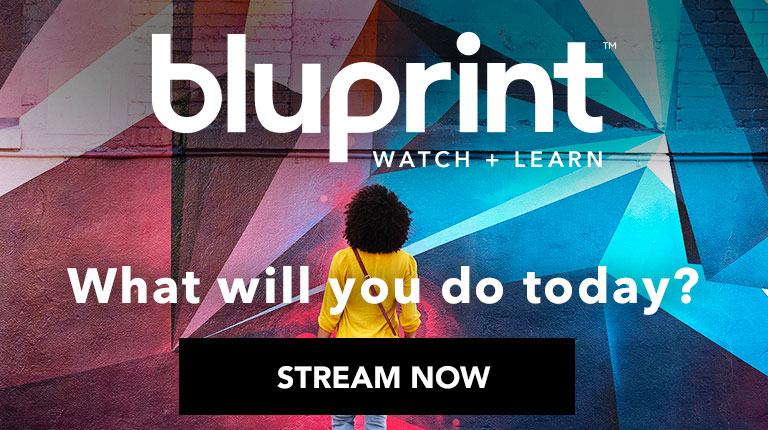 Reader Interactions
Would you like to publish a guest post on Heart Handmade UK?
Pitch here
.