In today's busy world, a self-care routine is essential. We often lose sight of what is one of the most important things in our lives. Ourselves.
Stress and the lack of taking out time for one's self-takes its toll and causes several physical and mental health problems such as diabetes and depression.
Please note that this page may contain affiliate links
If you want to live a truly happy and healthy life, it's time to take your happiness into your own hand by taking care of yourself and so in this article, we are going to tell you 25 self-care ideas to kick-start your self-care routine.
Self Care Ideas To Kick-start Your Self Care Routine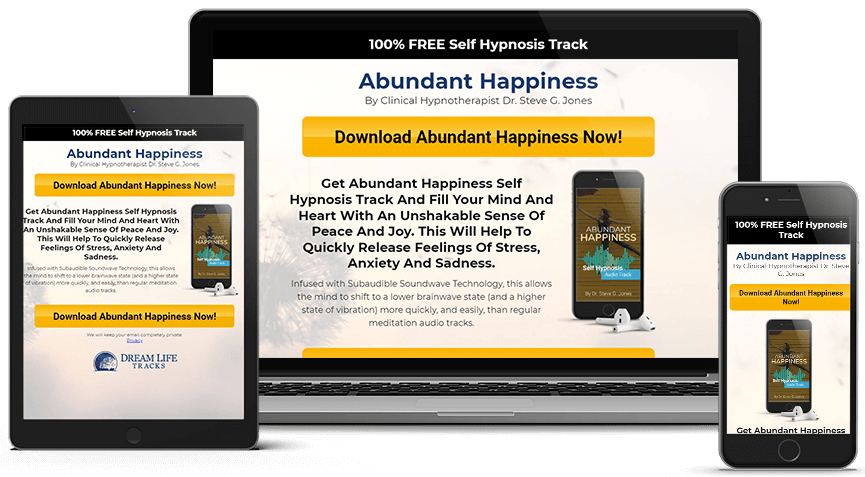 A Self Care Routine has four major components
Emotional well-being

Meeting social needs

Personal development

Physical self-care
Emotional Well-Being
Your emotional well-being is as important as your physical health.
Some ideas for your Self Care Routine;
Meditation is a powerful stress buster. It also increases your power of concentration. There are several kinds of meditation and you can find many videos and apps to teach you how to meditate.
Cuddle a pet! Another Essential Part Of Any Self Care Routine
Studies have shown that spending time with your dog reduces stress! This applies to other pets as well.
If you don't have a pet, then you can go to a pet shop or a friend who has fluffy friends waiting for you.
Related: Are Pets Good For Your Health? 4 Reasons You Need That Doggo!
As Part Of Your Self Care Routine, Write down three things you are grateful for
Writing down what you are grateful for can help you appreciate life better and count your blessings. You'll appreciate and notice things that give you joy when you write down things you're feeling grateful for.
Get into a hobby as part of your Self Care Routine
Hobbies are great for our emotional health.
They help you get a sense of control in life because your hobby is yours alone, you'll not have any boss fussing over you while you do it! Photography is a good hobby you can pursue.
Art is another wonderful hobby. If you like drawing or painting, then an art journal is the best thing that you can make. These will help you keep track of your thoughts and ideas in a beautiful, creative and unique way.
You can read more about art journal pages and awesome art journal styles here.
Ensure To Use technology to your benefit
As part of your self care routine, you CAN use tech! There are several apps you can use in order to get started on your mental as well as physical self-care routine.
Light a scented candle as part of your self care routine
You can find many kinds of scented candles online or in stores. Choose a scent which reminds you of good memories and light them when you are feeling down.
Do some stargazing
Looking at a clear night sky is therapeutic for your mind and will fill you with wonder. It's a beautiful way to relax.
Download this as a PDF + Free Printable Trackers!
Meeting Social Needs As Part Of Your Self Care Routine
Chat with a friend
Human beings are social beings. Have a heart to heart with your friend as that will give you a sense of fulfilment, belonging and joy only friendship can bring.
Go out with friends
You need some company to keep yourself happy, whether it's to a trendy party or a quiet meal for two at a cafe, going out from time to time is great self-care that you can do.
Personal Development Is An Important Aspect Of Your Self Care Routine
Learn a new skill
Have you ever wanted to learn something new? Thanks to the joys of the internet, there are platforms out there like CreativeBug. Where you can learn thousands of new skills with a few taps of your fingers!
Tidy your bedroom
Making your bed first thing in the morning will give you a sense of accomplishment and will be a great start to the day! Already achieving something before breakfast?! That's amazing.
Decluttering so that you can have space in your bedroom to let air flow and will just look so much better. It's surprising how uplifting it can be.
Set a bedtime and stick to it
This will keep your body's internal clock in check, help you get a great nights sleep and give your brain time to rest. Having a good nights sleep is essential for good brain function, reducing stress and keeping your weight in check. To name a few.
Keep track of your goals
We often start our years with resolutions and commitments but are unable to keep them for many reasons. A bullet journal habit tracker can let you know how far you are along in your goals.
Are you keeping up your exercise routine? How far have you advanced on that new language you wanted to learn?
A bullet journal habit tracker can tell you all this and more.
Write down three of your accomplishments
Writing down your accomplishments will remind you that you are capable of doing great things and have a lot of worth.
Read a self-help magazine
Reading inspiring literature or a self-help magazine will fill you with willpower and good thoughts. You'll come to know how to face many challenges.
Let's talk about Physical Self Care
Your body is a biological marvel but it too needs downtime and care. Some of the best practices for taking care of your body are
Indulge in a luxury bath
A warm luxury bubble bath filled with Epsom salts will reinvigorate you and provide stress relief. If you can't do this, then an extra-long hot shower will do the trick. Just stand, relax and feel the hot water on your body.
Take a power nap
Humans are meant to have biphasic sleep, which means that we should sleep twice in a 24 hour period.
A power nap of about 30 minutes during the day will boost your energy levels and make you feel alert.
Along with this, you should try to get at least 6-8 hours of sleep a day as this will help you in many ways including having a stronger memory.
You should also treat yourself to at least one extra hour of sleep on the weekends! To help you sleep, power down two hours before bed and dim or turn off bright lights. Essential oils can also help you have a restful night.
Exercise
Exercising increases blood circulation to your body and helps keep you young and makes you feel fresh throughout the day.
Just one hour of vigorous exercise for four days a week is enough to make you feel energetic and happy.
This is because it releases happy hormones or "endorphins".
Exercising also adds years to your life and keeps diseases like heart disease and diabetes away. Yoga is a powerful form of exercise which refreshes both body and mind. Taking a walk in a green area is also great for your mental and physical health.
Have a balanced diet
Along with exercise, eating well is one of the most important things to do in your self-care routine.
Be sure to include lots of green leafy vegetables and fruits in your diet. Some superfoods like walnuts and figs can also make a big difference in your energy levels and give you a more fulfilling life.
You should also drink at least 2 litres of water a day.
Download the Free Printable Trackers!
Treat yourself
You can eat your favourite food either at home or at a restaurant.
You deserve it!
Dance to your favourite songs
Dancing is a creative outlet, just listen to the beat and move your body!
Get potted plants
Taking care of your potted plants will give you a feeling of well-being. If you plant them inside your house, they will filter the air and provide you with fresh oxygen!
Watch Part Two Of The Video:
Drink green tea
Drinking three cups of green tea a day will detox you and also help you keep fit. Green tea has many health benefits and it's great for your brain and cognitive function!
Get a massage, manicure or pedicure
This will reduce stress and give you much-needed rest. You could even give yourself a Spa level facial at home.
Read: How To Do A Professional Facial At Home, Easily
Buy yourself flowers
You deserve them! Getting yourself flowers will affirm your self-love. They're so beautiful to look at, that they always put me in a good mood. I take care of them, trim the ends regularly and I'm able to keep them alive for weeks. It's a beautiful way to brighten your day.
Don't neglect any part of your self-care routine! It's far too important. For the sake of your mental health, your family life, your job and the people who are important to you, take a break.
Author's Bio
Mitravinda is a Nutritionist at DietChart with a doctoral degree in Food Science and Nutrition. She is a teacher, researcher and author. Her passion for the subject prompted her to start writing blogs on various nutrition-related topics such as Health Benefits Of Green Tea , Diet chart for weight loss, etc. Through her blogs, she wishes to help people gain a deeper understanding of the relationship between food, nutrition, lifestyle and health.